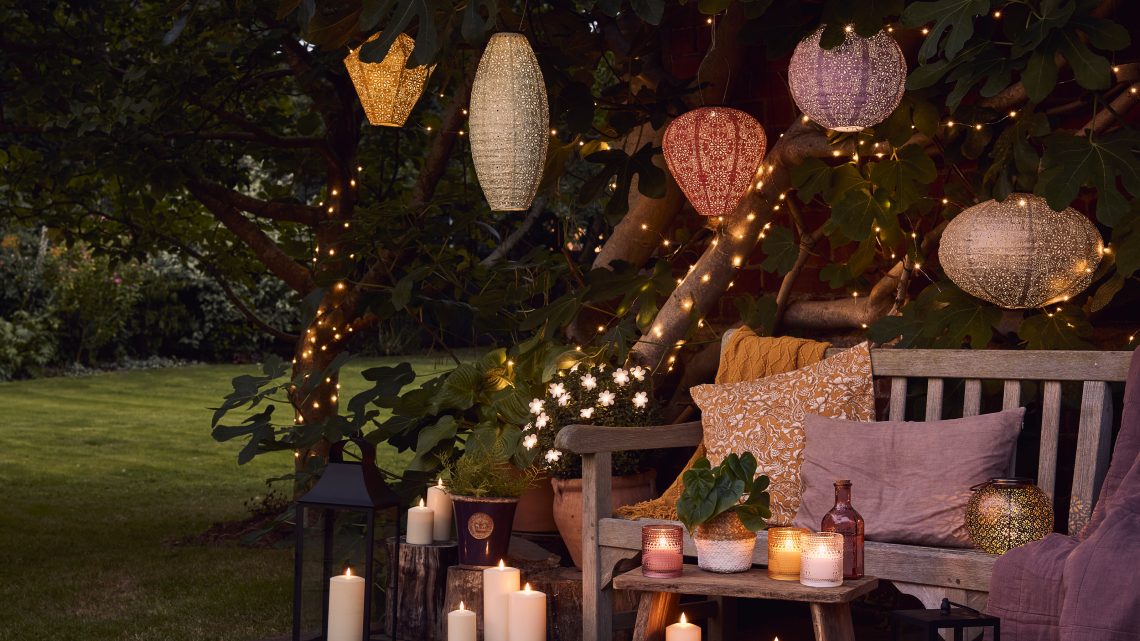 Inspirational Ideas Using Solar Lights and Candles in Your Garden
There are many different types of solar lights and candles available for your garden. You can find some great ones online. You can even add colorful buttons to them to give them a unique look at night. Another great solar light is a mason jar solar light iron insert. This will look amazing in your garden at night. Here are some ideas for adding solar lights and candles to your garden:
Using garden candles to add ambiance to your outdoor area is a beautiful way to welcome the summer. Candles can make the atmosphere more romantic and beautiful than a fine dining restaurant. Not only do they look great in the garden, but they can also be used to ward off bugs. Read on to discover more inspirational ideas for using garden candles in your garden. Creating an oasis of tranquility in your backyard will be a great experience for you and your guests!
In your garden, consider using jars filled with candles to create a calming atmosphere. Place them on a table or window sill, or even hang them from a tree or garden fence. During the evening, add some fun candles to welcome guests or linger on your terrace. These candles will give your garden a warm glow, and will set the mood for the night. A few jars of garden candles can also be used to accent a table or wall with beautiful flowers.
You can also use fairy lights to cover screens and fences. They can make a pretty backdrop in any garden. Solar lanterns are also great if you are looking to add some mood lighting to your garden. They can be mounted on poles and used to accent flowers and plants. A solar garden light installed in the right location can greatly improve the appearance of your garden, add curb appeal, and increase your property value.
You can also install solar stake lights to highlight flowers and plants. These can be placed under the flowers in your garden or even out of sight. Solar stake lights are very effective for illuminating plants, flowers, and other plants. They are also cost-effective and can be moved from place to place. If you're unsure where to put them, consider putting up solar stake lights in strategic locations. They won't cause as much disturbance as other forms of lighting.
There are many different kinds of solar lanterns that can be created from items you already have. You can also make your own solar lanterns by using items you have around the house or from inexpensive store items. These DIY solar lanterns are very easy to make and look fantastic. There is no right or wrong way to make these, and all you need is a little creativity and the desire to get crafting. These ideas are sure to brighten up your garden, and add some personality to it.
Whether you are considering hanging solar lights or stakes, solar-powered uplights can be a great way to add ambiance to your garden at night. These lights are great for your garden because they do not require electricity and are cord-free. They automatically turn on and off once they receive sufficient sunlight. Just make sure that the solar cells are placed in a sunny spot. It will charge much faster if they are directly exposed to the sun.
If you're not a fan of string lighting, you may want to consider hanging a lantern on a garden wall or coffee table. A lantern is a decorative piece that can also serve as a table for a meal outdoors. You can also use these lights to highlight garden beds and hardscaping. They are an inexpensive way to illuminate your garden. And they are completely cordless, which means they won't attract vermin or other pests.
You can also use string lights to accent your walkway or garden. These lights are often solar-powered and can cast a wash of light on an outside wall. You can also light low objects in your garden to create a romantic ambiance for parties. If you have a pond in your garden, you can also use string lights to illuminate the water. You can also add lights to your pond to make it appear more magical.