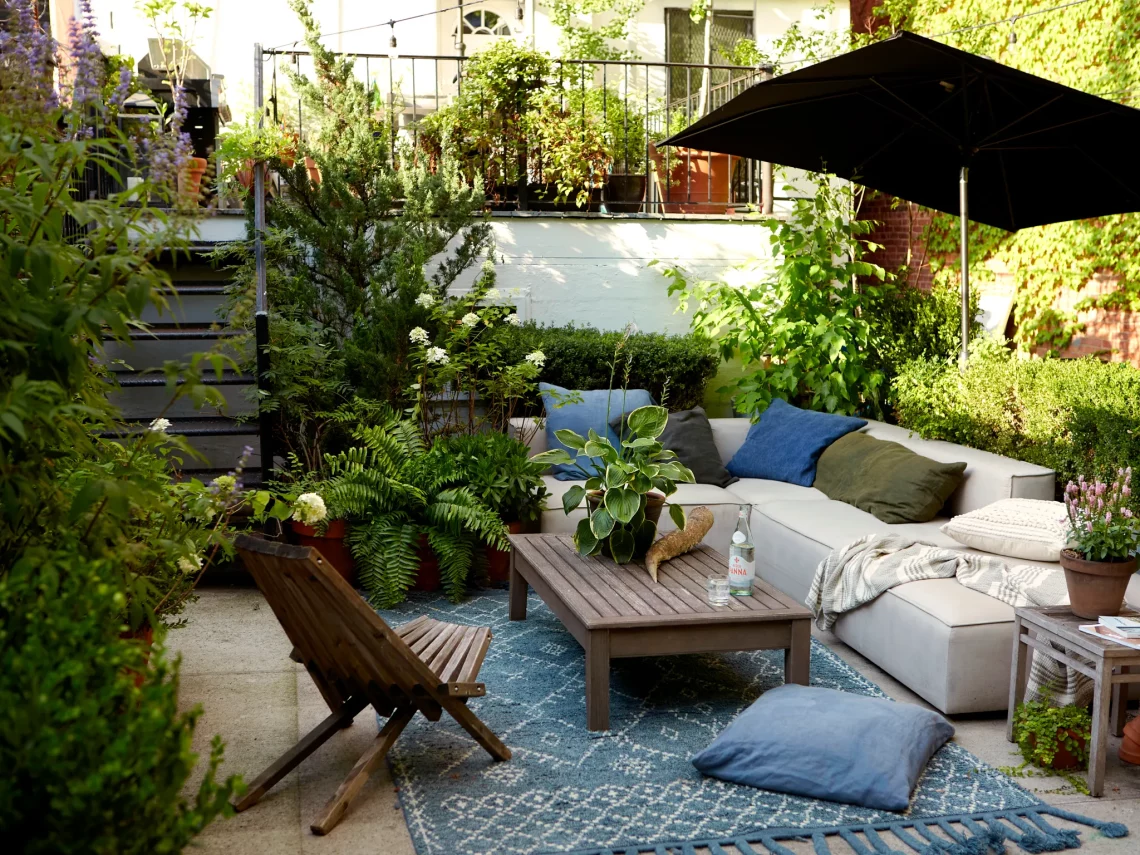 Ways to Maximize Your Patio Space
There are several ways to maximize the space you have on your patio. One way is to buy multipurpose furniture. Separate areas for dining and lounging will cause the patio to feel crowded and uncomfortable. For example, consider buying a table with adjustable height. When you're entertaining guests, you can quickly switch from a low coffee table to a high dining table. You can even add a low sofa to the patio for more seating.
A beautiful patio is more inviting than an ugly concrete island. You don't have to spend a fortune on decor to make it look lovely. You can use colorful accessories to add to the color palette of your outdoor space, such as potted plants, rugs, and flowers and foliage. Even a fresh coat of paint on the walls and patio will brighten up the place. The prettier your patio is, the more people will want to spend time there.
Besides adding some seating, you can also use wooden stools to expand your patio's living space. While many homeowners may think they don't need extra seating, outdoor gatherings often require additional seating, and stools are always an excellent option. You can also use them as plant stands, which makes them useful for both outdoor living and gatherings. You can add foot stools or benches to make your patio more comfortable. You can even build in a bench with hidden storage space beneath.
Another way to make the most of your outdoor space is to invest in outside heating. Install a fire pit or even a fireplace. Not only will it provide warmth but also allow you to host barbeques and roast marshmallows in it. If you don't have a fire pit, you can invest in armless sectionals. Moreover, think about how traffic will flow through your patio space. An open area with a pathway four feet wide will give you an inviting and spacious feeling and will allow your guests to move around freely.
In addition to a fire pit, you can also install an outdoor kitchen to create an entertaining zone. Combined with comfortable furniture and comfortable chairs, it is possible to make an ordinary patio into a beautiful outdoor living space. You can choose to install an open wood or gas fire pit, but remember that city codes may not allow this type of outdoor heating. If you can't wait until you can install one, go for a natural gas or propane fire pit instead. You'll never regret it!
Whether you have a small patio or a spacious backyard, multifunctional furniture will help you make the most of your outdoor space. These pieces of furniture will be multifunctional, serving as both a seating area and a storage area. They may even feature built-in planters. You can even incorporate a garden area out of an old shipping container. There are countless ways to maximize your patio space. You can create a unique outdoor space that will suit your lifestyle.